16th March 2012 05:57
armorrig:
pokeyinc:
BearSF:
EkinSBs:
picked up two 2001s monday. And my local store had a surprise restock today of the 2011s so I copped 4.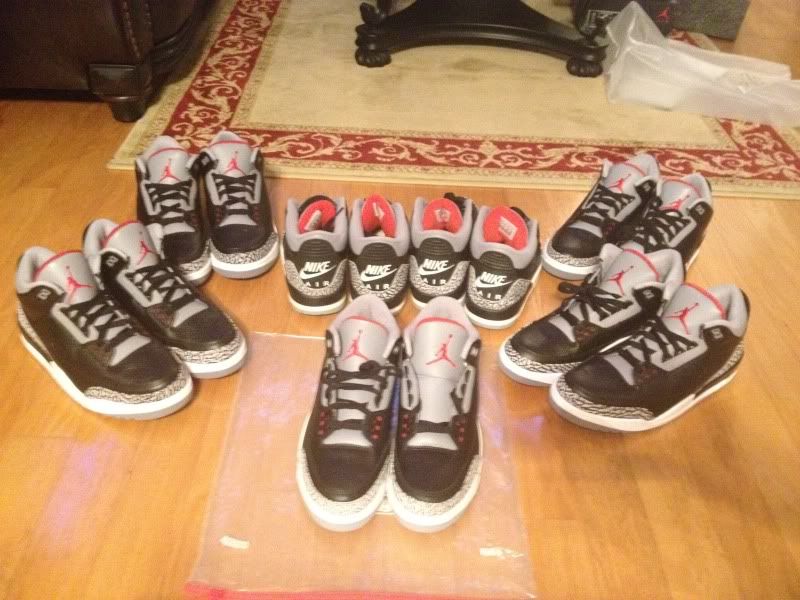 Lucky SOB, I was pissed last night cuz i hadnt checked twitter all day and when I did it was already 8 hours too late. I was even more mad cuz i was up in haight the day before around the same time they twetted the restock on the BC 3's and I walked in TRUE SF but they didnt say shit when i asked them if they were getting a restock of any recent releases. they had sizes 11-13 and im a size 11 too. But damn 4 pairs? you mind selling me pair if they're 11 or 11.5? Ler me know bro. Nice pick up on the 2001's!
Really nice pickups on those black cements
very nice. you must love those black cement 3's so much.
my favorite Jordan man.