5th January 2012 00:04
There will be no more warnings. All users breaking any rules of the Site/Forum will be banned immediately with no warning. PLAIN AND SIMPLE. DON'T FUCK IT UP!!!!!!!!!!!!!!!!!!!!!!!!!!!!!!!!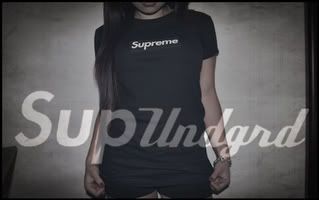 -If you want to stand out, don't be different. Be outstanding-
SUPREME as you know is one of the top brands in street and skate fashion....
some fellas might love it or hate it but throughout all these years it is still a strong brand and will keep growing
each year, even here on sole collector forums .... so that is why we created
"
SUPREME UNDERGROUND
"
SUPREME UNDERGROUND is a team composed of people who have a passion for SUPREME.
We came up with this team because we think that fellas on the forum
need a team who can help, guide and give them information. And since
some of our members have a solid supreme connection, we promise to bring
all the heat, rare items and any type of info fellas need and share it to the people in this forum..
and we will do our best to help everyone who needs it....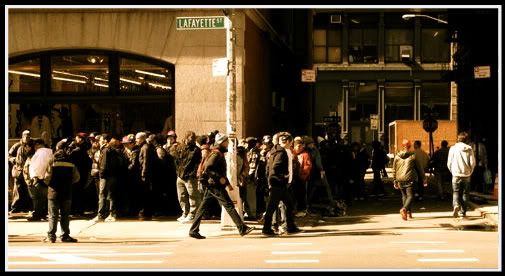 JBenz007 - John (TEAM LEADER)
Nikesb23 - Vj
Madgame03 - Jonathan
Lookdown - Jonli
Kicksonmyfeet - Derek
Sbfreak - Jonathan
Freshandsokleen - Kat
Fckit - Angela
JBundles - Justin
Mister T - Yann
_________________________________________________________________________________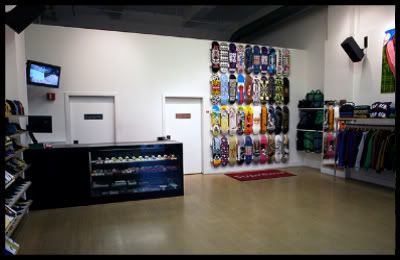 SUPREME NEW YORK
274 Lafayette St. NYC 10012
Tel. 212-966-7799
Open 11:30am - 7:00pm
SUPREME LOS ANGELES
439 North Fairfax Ave. LA 90036
Tel. 323-655-6205
Open 11:00am - 7:00pm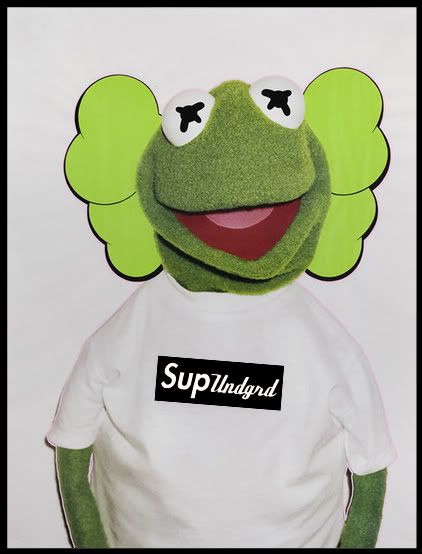 FAQ
ABSOLUTELY NO SELLING OR BUYING OR TRADING IN THIS THREAD! IT IS BANNED OUTSIDE OF THE MARKETPLACE AND THE RULES STILL APPLY IN THIS THREAD!
NO ONE KNOWS WHEN CERTAIN ITEMS RELEASE. SUPREME INTENTIONALLY KEEPS THIS A SECRET!!!
THE ONLINE STORE RELEASES RANDOM NEW ITEMS EVERY THURSDAY AT 11:00AM EST!
THIS IS THE CONSTANT DATE FOR NEW DROPS! IF SUPREME CHOOSES A NEW DAY THEY WILL EMAIL YOU!
IN ORDER TO GET ON THE MAILINGLIST, GO TO'
WWW.SUPREMENEWYORK.COM
'
THEY WILL ALSO NOTIFY YOU OF UPCOMING COLLABORATION RELEASES AND WHAT DATES THEY WILL RELEASE THEM ON!
Items are one per customer.
Shop generally opens between 11:00am-11:05am EST
Shipping is a flat-rate $10 and you add $4 if a deck is in the order.
You can only pay with a valid credit card.
If there is more than one order going to the same address or person. ALL ORDERS WILL GET CANCELED.
There will be a size chart provided on the site if you have questions regarding the sizing.
Unless it was not mentioned above. No more "stupid" questions will be answered.
NOTICE REGARDING ONLINE ORDERS
EVERYTHING IS FAIR GAME UNTIL YOU RECEIVE THE ORDER CONFIRMATION EMAIL.
IF YOUR MONEY IS "REFUNDED" DO NOT PANIC. IT IS COMMON PRACTICE.
YOUR ORDER WILL ONLY BE CANCELLED WHEN YOU RECEIVE AN EMAIL FROM SUPREME STATING THAT YOUR ORDER CAN NOT BE FULFILLED.
SOMETIMES YOU WILL BE REFUNDED YOU MONEY AND SUPREME WILL STILL SHIP OUT YOUR ORDER. AS STATED PREVIOUSLY, IF IT TAKES SUPREME MORE THAT 2-3 DAYS TO SHIP, YOUR BANK WILL RELEASE THE HOLD BUT ONCE SUPREME SHIPS THEY WILL TAKE THEIR MONEY AGAIN WITHIN 1-2 BUSINESS DAYS.
SUPREME WILL NEVER GIVE YOU FREE SHIT.
supremenewyork:
F.A.Q.
How much does shipping cost?
Supreme now charges a flat rate of $10 for all orders in the continental U.S. (Hawaii and Alaska orders are charged $20). Orders shipping to Canada are charged a flat rate of $25 for UPS Expedited service, inclusive of customs and duties. Skateboards have an additional $4 handling charge per deck.
Why can I only buy one style per product?
Due to the limited quantities of our products, at this time we can only sell one style per product. In some cases, such as skate decks, you may purchase one of each available styles.
When will my order arrive?
Please allow 5 business days for order processing and verification, and an additional 7-10 business days for delivery.
I changed my mind. Can I get a refund or make an exchange?
We do not accept returns for refunds, credits, or exchanges. All sales are final. Please make sure that you have carefully reviewed your order prior to finalizing your purchase.
Can I contact you directly with any questions?
Please email
shop@supremenewyork.com
with any questions regarding your order.
I do not live in the U.S.A. Can I order online?
At this time, we are only accepting orders from residents that live in the U.S.A. and Canada.
Why do my billing and shipping address have to match?
We require that your billing and shipping address match as an additional step to prevent credit card fraud.
Can I order other items that are not offered on the web store?
We are only offering a select group of items through the web shop at this time. Please add your e-mail to the mailing list to receive product release updates.
I placed a successful order but why didn't I receive a confirmation email yet?
During high-traffic periods, there may be a small delay in delivery of confirmation emails. If you have not received an email after 1 hour, please check your junk mail folder. If you think you entered an incorrect email, please contact us using the contact form with your order number and last name and we will re-send your confirmation.
Can you send me a sticker?
Each web store purchase comes with a couple of box logo stickers. If you have not placed an order but would like some stickers, please send $5.00 cash and a self addressed stamped envelope to our warehouse address below and we will send you 5 box logo stickers.
Supreme Web
121 Wooster Street, 2F
New York, NY 10012
We are not responsible for envelopes lost to/from our office.
When are particular items released?
Most of our items do not have set release dates. Please sign up for the Supreme newsletter. From there you will be able to subscribe to receive email alerts each time we release a product.
Do you re-stock your inventory?
On occasion we will re-stock some of our inventory items. Please make sure to check back frequently if an item you want is not available at the time you are on the site.
Do you offer gift cards?
We do not offer gift cards through the web shop however you can purchase a gift certificate at the Supreme NY or Supreme LA store.