6th July 2011 17:03
So here is my rendition of the UNDFTD colorway on a pair of Nike SB Blazers.
The shoes where fully hand sewn as always and are limited to 5 pairs worldwide.
The rest of the 4 pairs will be done in either a choice of 1000 Denier Nylon or Rip Stop Nylon because the rubberized leather is really hard to get a hold of.
So the kicks where made using soft Black leather, Rubberized Olive Drab leather and the kicks where sewn together using orange and olive drab thread.
The UNDFTD logo was hand stitched into the heel panel in Orange.
The rubberized leather is military grade and is water/dirt repelling.
All the edges are tucked in for that premium feel
And 2 black eyelets are added at the top.
It was really hard to work with the rubberized leather, it was a huge headache to attach the upper to the sole cause the rubberized leather did not want to glue down at all, as it is treated with a repellent. So after testing out over 4 different glues i decided to sand down the leather to allow it to bond to the midsole and it finally did.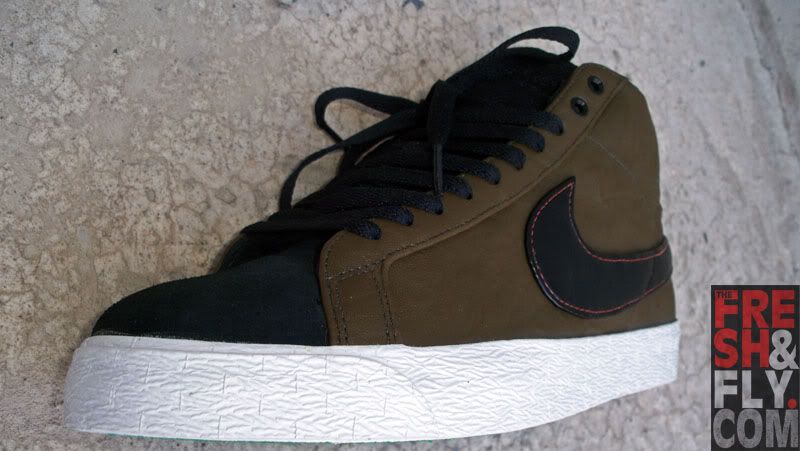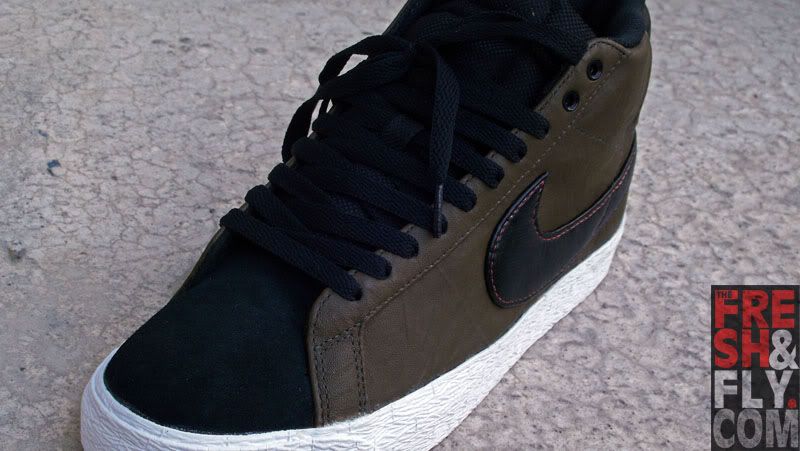 YOU CAN CHECK OUT THE REST OF THE DETAILED PICS ON MY BLOG:
CLICK HERE FOR DETAILED PICTURES