2nd December 2012 02:54
Been in the game long enough to have seen, owned and flipped a lot of pairs.
In my prime my collection spanned over 150+ sneakers.
I stepped away from sneaker collecting between 2008-2011.
But once a sneakerhead, always a sneakerhead. Shoutouts to my boy for bringing me back.
I hope you guys enjoy what I have and happy hunting.
I wear between a size 9-10 depending on the shoe and rock every single pair of shoes I own... It's the way it should be.
My tribute to SB's and dunks in general, issue 41 of Sole Collector!
SB's (from top to bottom and left to right):
1st row: Hulks, Red Supreme lows, Red Supreme highs
2nd row: Black Supreme lows, Futuras, True Reds, "Non"-tourages, Zoo Yorks
3rd row: Stussys, Jedis, Medicom 1's, Broncos, Tweed lows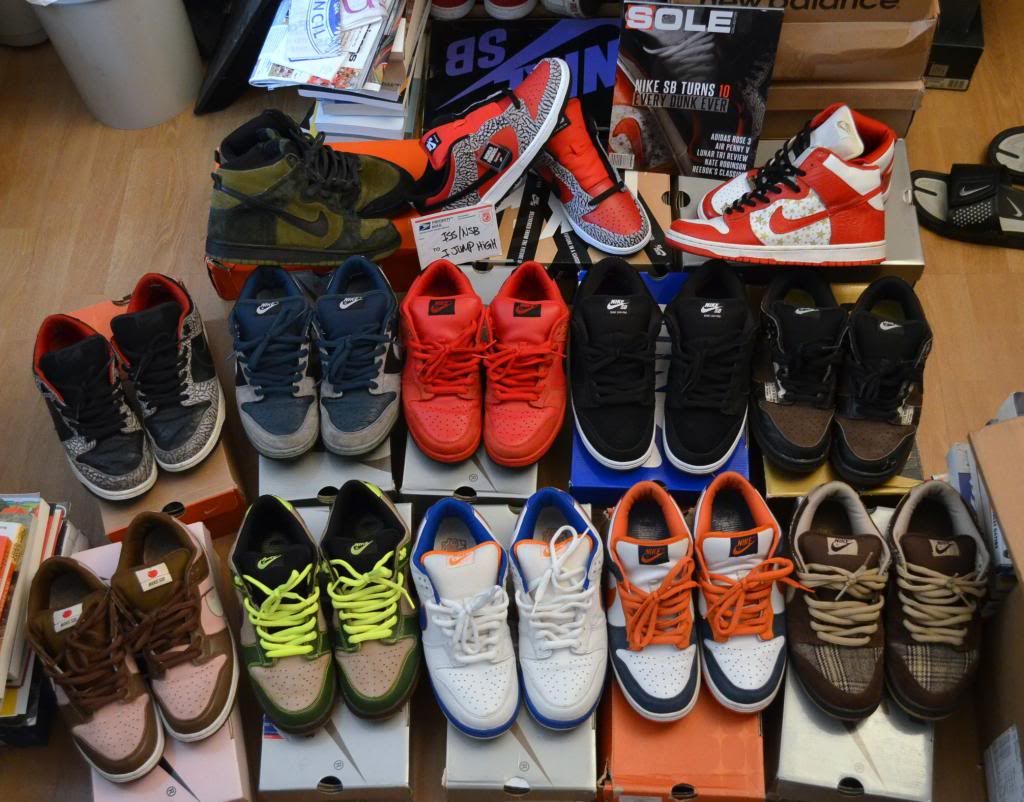 New Balance:
1st row: M1500MSB Solebox Finals, M1300NB Grapes, M1500WBB Providers
2nd row: M575JWP Pigeon V2, MT580WST West Alpines, M577FMO Farmers Market, M574BOX American Tales Blue Ox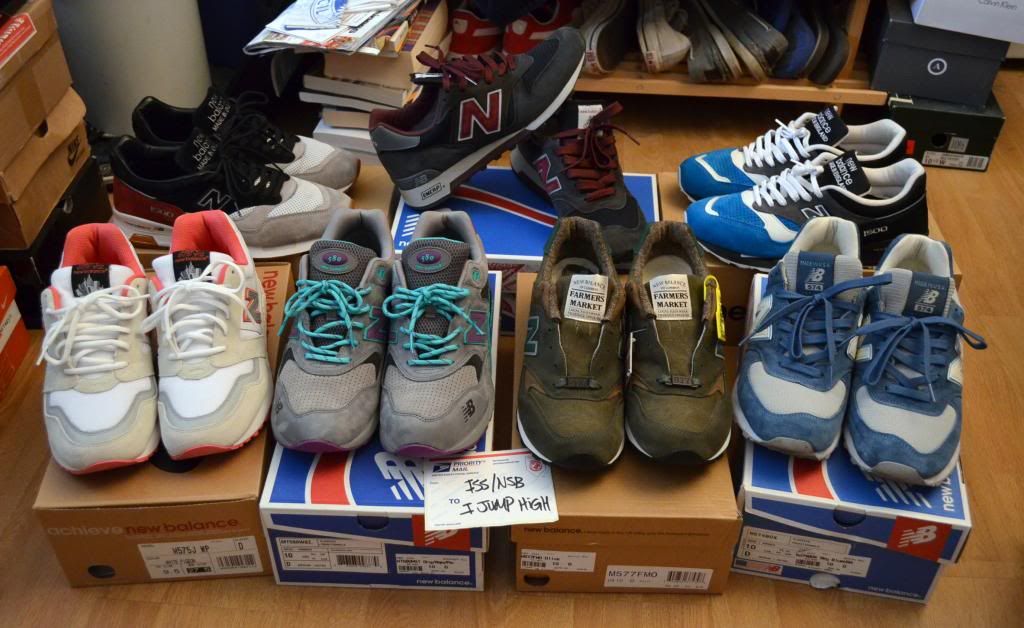 Adidas:
Run DMC x Adidas Superstar 80's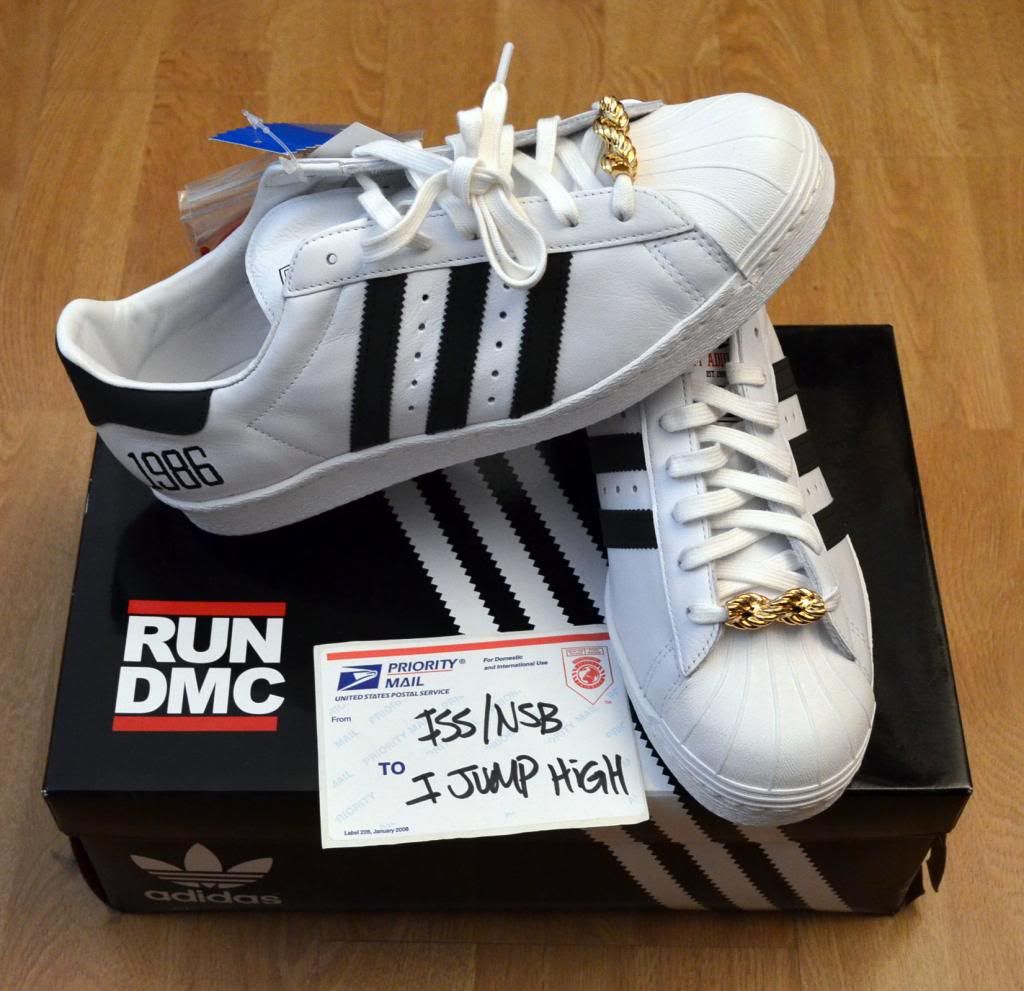 Misc.:
1st row: 2002 AJVII Raptors, AF1 Taiwans, AJVIII Chromes
2nd row: Atmos x Asics Gel Lyte III, AF1 Jeremy Lin's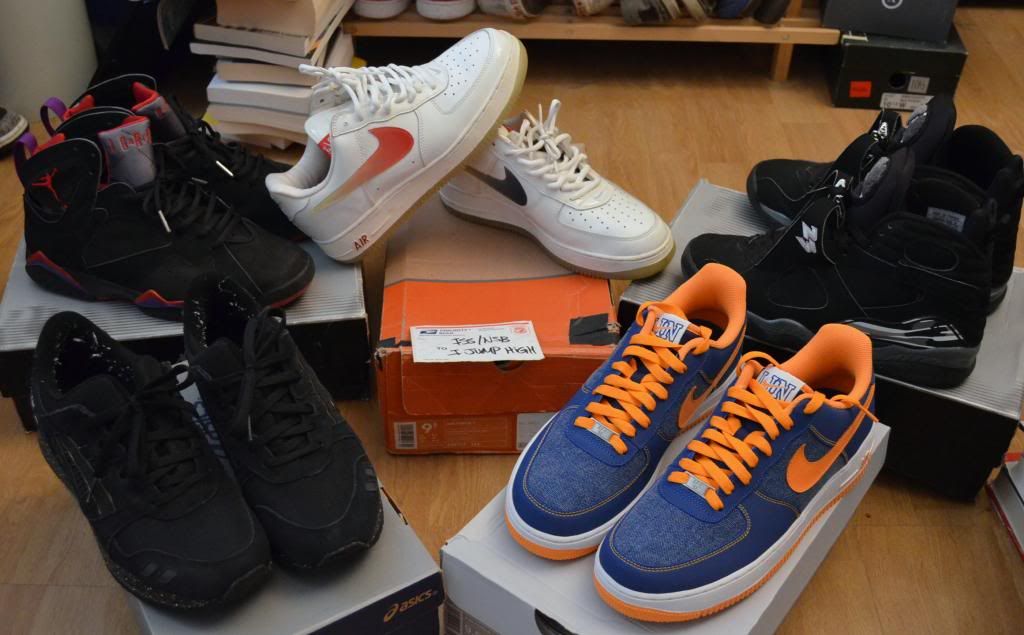 Dunks & a Blazer:
1st row: Sneakerloves, Black Supreme Blazer (NikeSB)
2nd row: Daktaris, Dirty Denims, Viotechs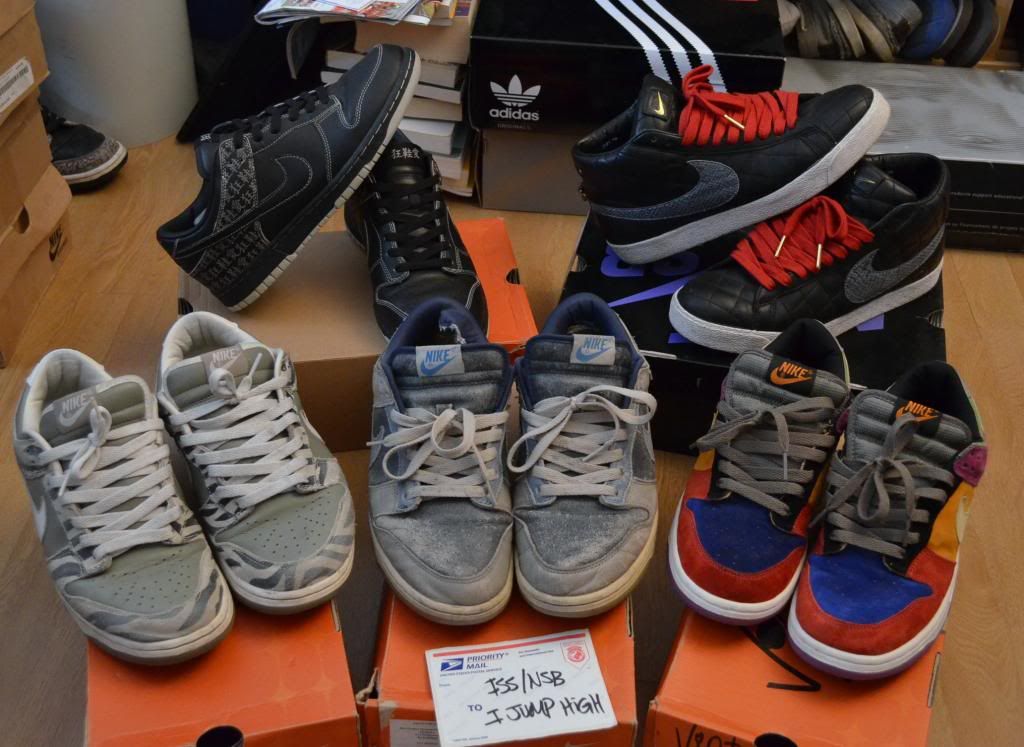 Nike Runners:
1st row: AM90 Dave Whites, 2003 AM90 Infrareds, Air Max BW Stashs, AM1 Dave Whites
2nd row: Free Run 2+ Neon Greens, Air Triax '91 Structures, AM1 Urawas, Red Roshe Runs, Free Run 2+ Doernbechers